Services
Enterprise Application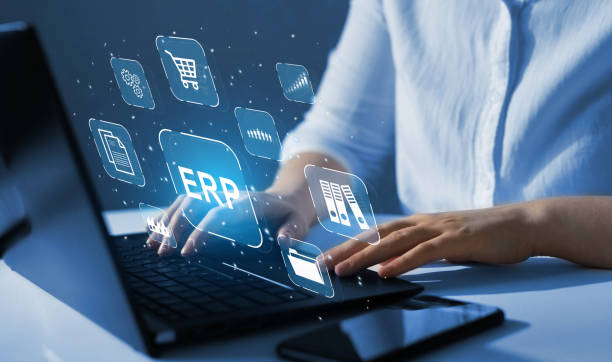 BEST OPEN ERP SOFTWARE SOLUTIONS
Open ERP Software Solutions have greatly influenced all kinds of business located in India by effectively improving their strategic alignment and efficiencies of human resources. Undoubtedly, Galaxy Softech Solutions has helped numerous business organizations in managing finance and automating all the business related data and information.
Our web-based Open ERP Software has several modules such as finance module, manufacturing module, sales module and inventory management module. We develop spectacular kinds of enterprise resource planning software for the manufacturing, warehousing, sales & management.
Powerful, Highly customized ERP system built based on depth analysis and understanding of your business needs and requirements and will also enable you to optimize your internal business processes in order to achieve overall efficiency.
ERP stands for Enterprise Resource Planning. Open Source ERP is the process by which a company manages and integrates all parts of business services. This makes the services easier and reliable as it handles all the parts like planning, purchasing, sales, human resources and much more.
Open ERP is the best technology for business applications including sales, CRM, project management, warehouse management, manufacturing, financial management, Human Resources etc. Open ERP will allow you to choose thousand of modules. The software will be beneficial for small to mid-sized companies. The demand of odoo is increasing as there is thousands of installation per day according to needs and requirements. It has dynamic community and will be completely flexible and can be adapted according to your needs. We develop open ERP software which you can easily implement according to your business needs.
Galaxy Softech Solutions becomes the best ERP manufacturing solution service provider in India offers full customization, robust and scalable web-based ERP software which allows you to automate the whole process of business management. Implementation of EPR software is one of the crucial steps of software development life cycle.
We analysis the requirement of the customers and develop enterprise resource planning software or mobile app according to their request. The software is well capable of manage all the data of the different business organization, no matters the size of the company. Now a day, software becomes the backbone of any business organizations whether it is small or large. If you manage all the records properly and create better management environment then your company will never get fail you will always get succeed.
We provide an integrated real-time 360-degree view for your core business through which you can easily automate your business process. We are strongly connected with SDLC (software development life cycle) through which we design and develop enterprise resource planning software as well as mobile applications.
WHY USE ERP SOFTWARE?
We are one of the best offshore ERP software development companies with offices in different countries. Our Team consists of highly skilled and vastly experienced ODOO python developers who are well versed with advanced technologies and features that developed ERP software for business across industries. One of the biggest advantages that we give our client is that we not only commit to providing spectacular development services but also work with them as an IT solution partner and give them the right recommendation to save cost and increase efficiency and profitability.
ERP software system is quite complex and it is deeply integrated into the business process and is highly customized according to the business needs and requirements. We assure you to deliver an ERP system that will be highly customized, powerful, Reliable, Secure and user-friendly. You will get incredible Open ERP Software Solutions for Small Business which will manage all the personal business data and information. There are several types of advantages you will get using a web-based ERP system. Enterprise applications are designed to integrate computer systems that run all phases of an enterprise's operations to facilitate cooperation and coordination of work across the enterprise.